Basement Wet Bar Tile Floor in Cuyahoga Falls, Ohio
CLIENT / OWNER:
Mr. Manis
LOCATION:
Cuyahoga Falls, OH
DESIGN BY:
Classic Tileworks, LLC
INSTALLED BY:
Robert Angle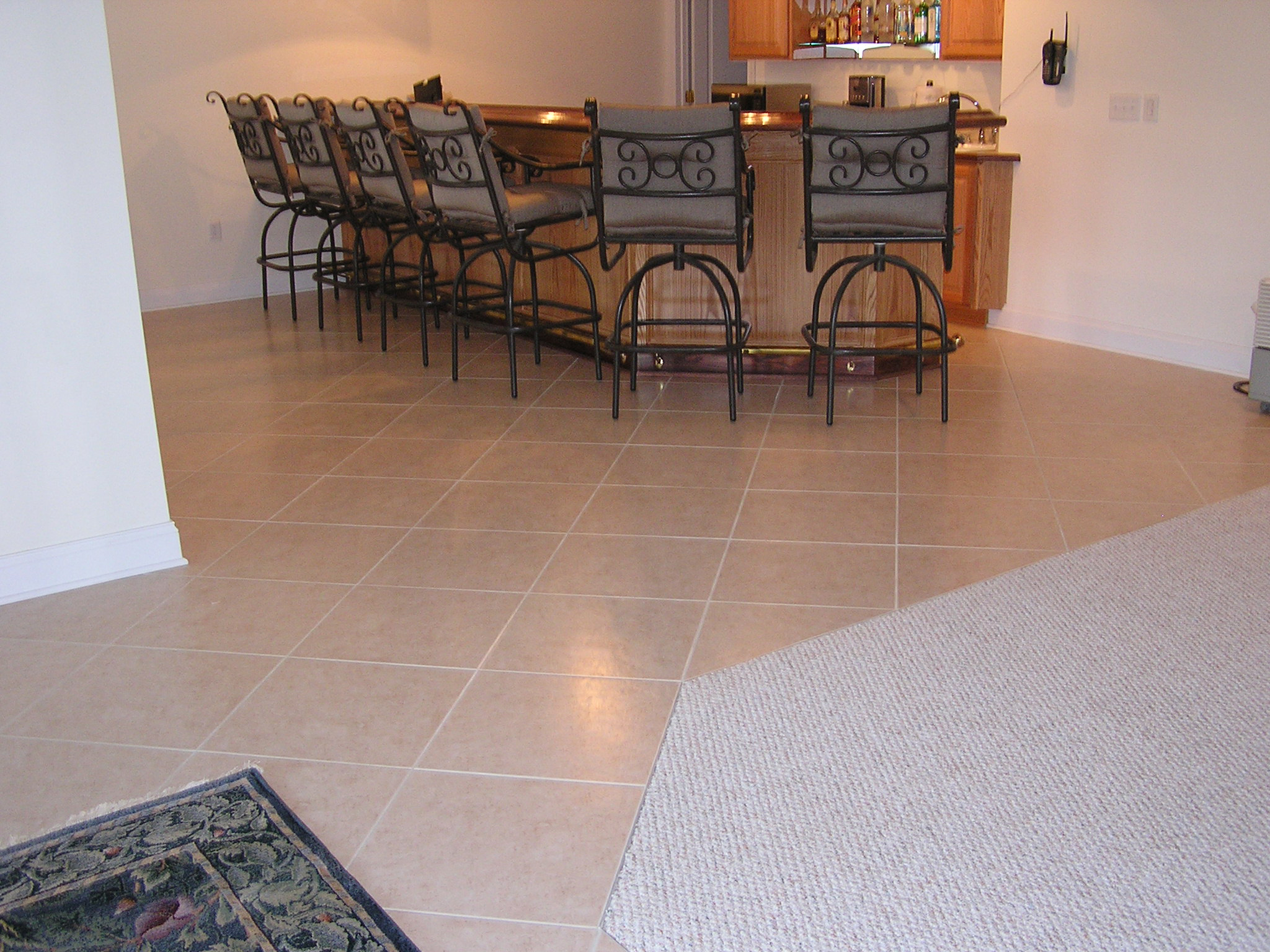 PROJECT DETAILS:
These large format porcelain tiles were about as big as they got back in 2006, measuring in at 20×20 inches. This was a new construction home in the Creekside Ridge development community in Cuyahoga Falls, Ohio, where we spent a couple years doing several custom homes.
The client wasn't sure what to do with regard to tile in this area. Since the area was so big and spacious, I suggested that we go with this large format porcelain tile set on a diagonal.
PRODUCTS USED:
20×20 Porcelain Tile
Setting material from Custom Building Products
YEAR:
2006