Black Granite Tile Fireplace in Cuyahoga Falls, Ohio
CLIENT / OWNER:
Gale Truthan
LOCATION:
Cuyahoga Falls, OH
INSTALLED BY:
Robert Angle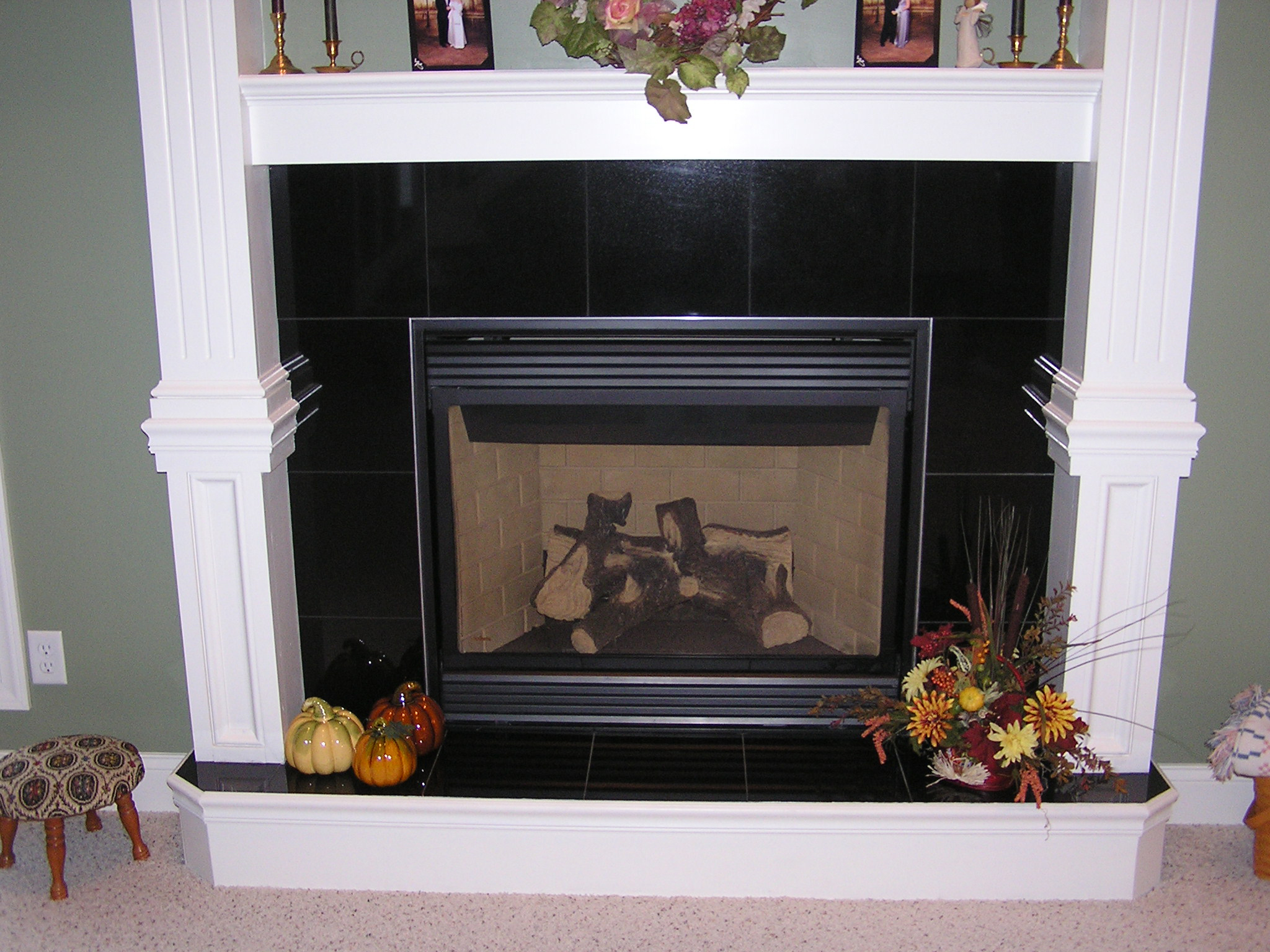 PROJECT DETAILS:
Absolute Black granite (sometimes called Jet Black, Nero Absolute, or Telephone Black) is a solid black granite from India that has a very consistent color and texture, which made the perfect choice for this fireplace, giving it a stark contrast with the surround woodwork. 
The homeowner picked out this tile. This was a new home construction project. The original tile crew did a poor job, and we were asked to come in and tear it all out and re-do the work properly.
PRODUCTS USED:
12×12 Absolute Black Granite Tile
Setting material from Custom Building Products
YEAR:
2006