Handel Vision Clinic in Fairlawn, Ohio
CLIENT / OWNER:
Handel Vision Clinic / Thomas Handel
SUPPLIED BY:
Furniture & Carpet Source
INSTALLED BY:
Robert Angle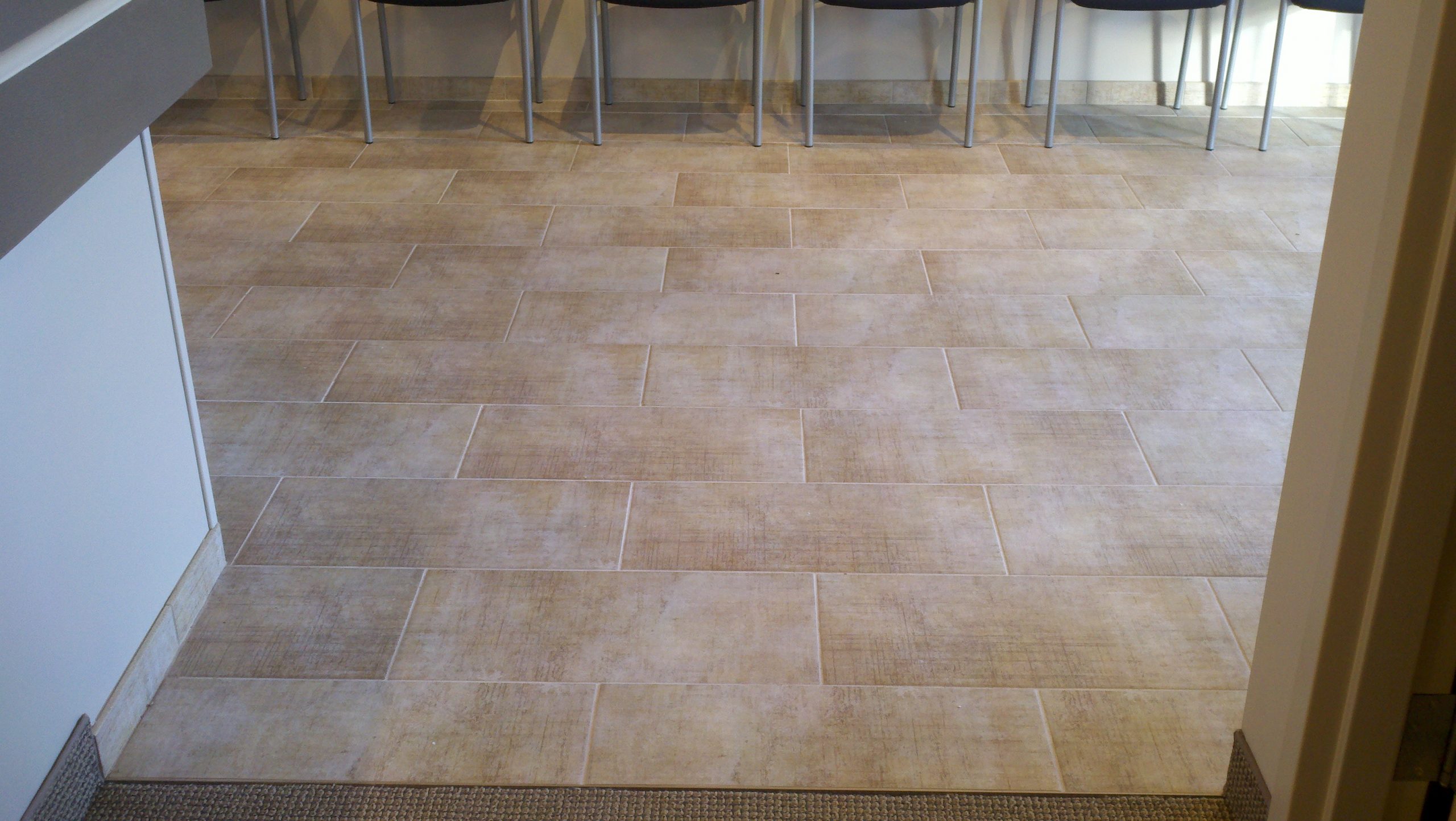 PROJECT DETAILS:
We tiled Handel Vision Clinic in Fairlawn, Ohio in the autumn of 2011, subcontracting on behalf of Furniture & Carpet Source (now Floorz in Copley Ohio).
We bid this job at the outset, but the flooring store opted to go with another "installer" who was cheaper and not very skilled. After they botched most of the tile floorz in this building, we we're contacted and asked if we could save them. We had to demo almost all the other guys work, replacing all the tile and doing it right, like it should have been the first time.
We did not do the black tile on the face of the building outside. It's pretty bad, but they elected not to have us fix those as well. So if you visit the sight in person, don't look up, but just head straight in and admire the tile work that you see in the pictures below. We do highly recommend the services of Handel Vision Clinic. The doctors and the staff here are fantastic, as are the quality of the frames to choose from.
PRODUCTS USED:
12×24 Porcelain Tile
Setting material from Custom Building Products
YEAR:
2011