Multi-color Slate Tile Mudroom in Cuyahoga Falls, Ohio
CLIENT / OWNER:
Michael Early
LOCATION:
Cuyahoga Falls, OH
DESIGN BY:
Classic Tileworks, LLC
INSTALLED BY:
Robert Angle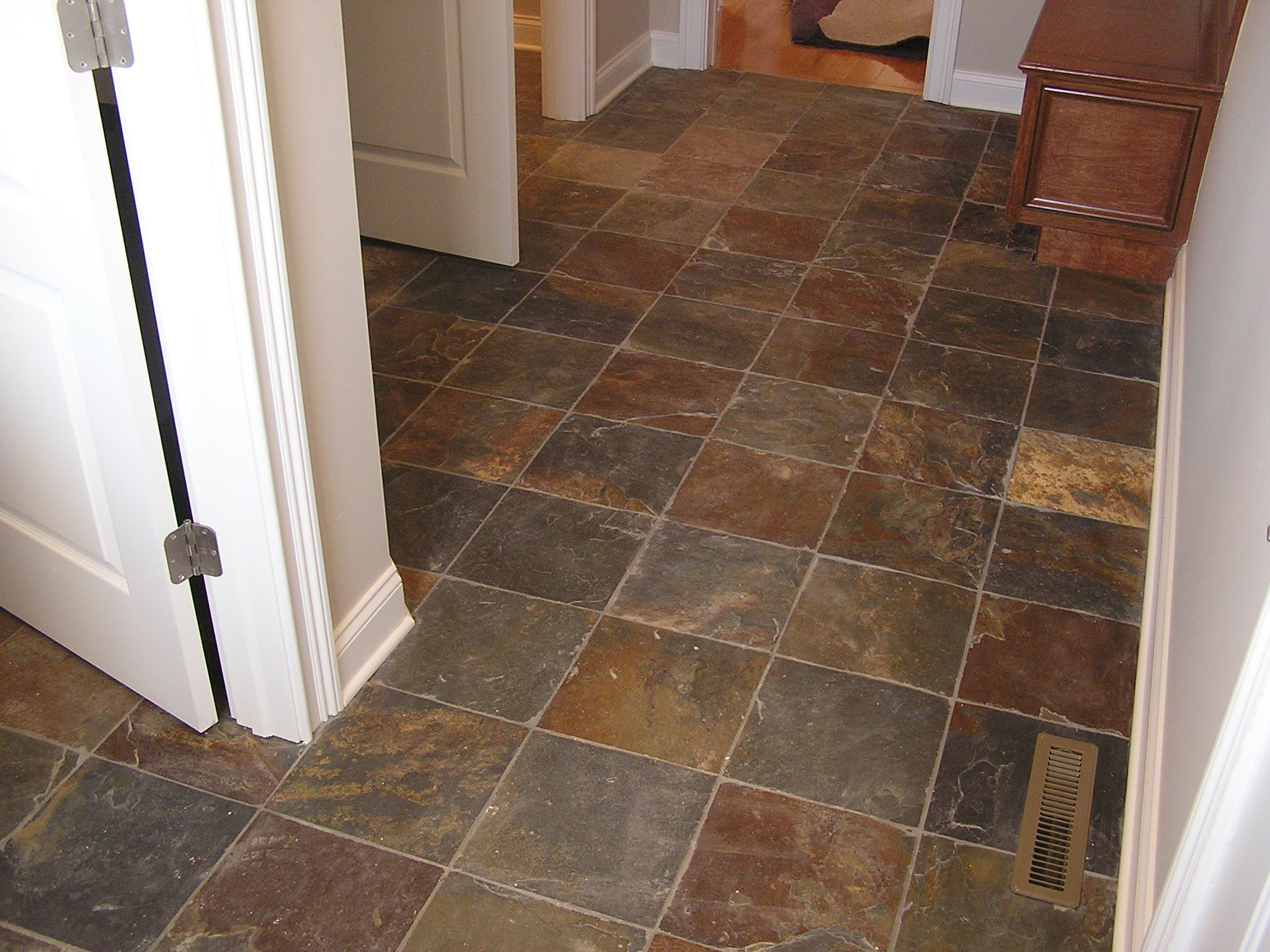 PROJECT DETAILS:
Slate tile floors are prized for their distinctive and particular beauty. This 12×12 multicolor slate was used in the mudroom that comes in right off the garage and rear entryway, and continues throughout the laundry room and small bathroom that is on this side of the home as well. 
This was just one of several custom new home builds we did for a local builder over the couse of a few years.
PRODUCTS USED:
12×12 Natural Multi-color Slate Tile
USG Fiberock on the floor
Versabond Thinset Mortar
Polyblend Grout
Color-enhancing Sealer
YEAR:
2007