Porcelain Tile Countertops and Matching Backsplash in Bath, Ohio
CLIENT / OWNER:
Brilla Tomko
LOCATION:
Akron / Bath, OH
DESIGN BY:
Nicole – Virginia Tile
INSTALLED BY:
Robert Angle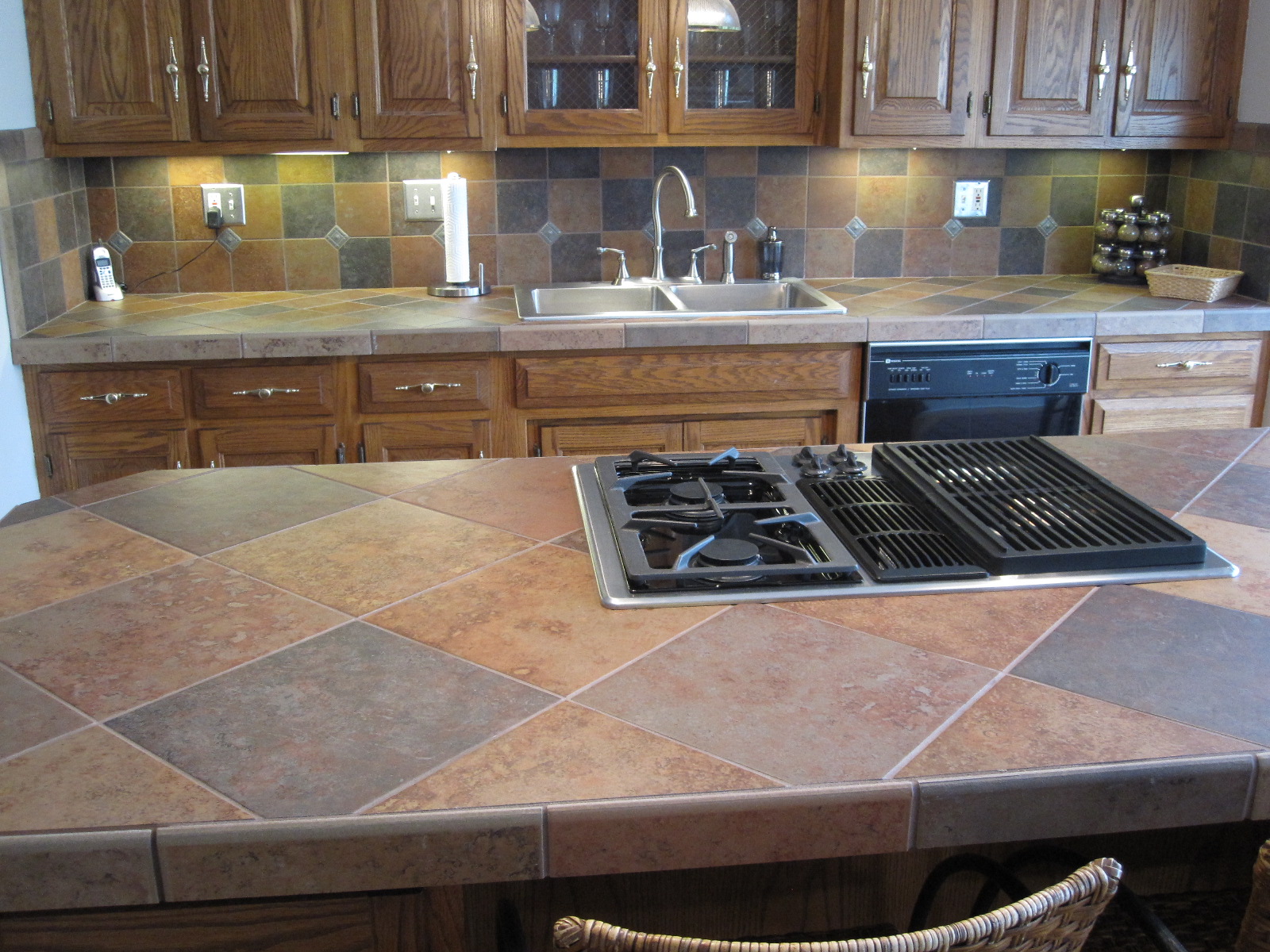 PROJECT DETAILS:
Brilla was matched to us through ServiceMagic (now HomeAdvisor) back in 2010 when she was looking to redo her kitchen countertops and backsplash, which were also tiled but very out of date. The new look was definitely more appealing and modern.
We sent her to Virginia Tile like we do most our clients, where a design associate named Nicole helped her choose this Rex Slate Solutions Copper Red series for her field tile, using 6×6 on the counters and backsplash and the 12×12's on the center island. The Antique Silver Panel Dot was used for the inset accent tile.
PRODUCTS USED:
6×6 Porcelain Tile – Rex Slate Solutions – Copper Red
12×12 Porcelain Tile – Rex Slate Solutions – Copper Red
Antique Silver – Panel Dot
Setting material from Custom Building Products
Fiberock Underlayment over the existing countertops
YEAR:
2010