Stacked Stone Fireplace in Stow, Ohio
CLIENT / OWNER:
Chris Gable
INSTALLED BY:
Robert Angle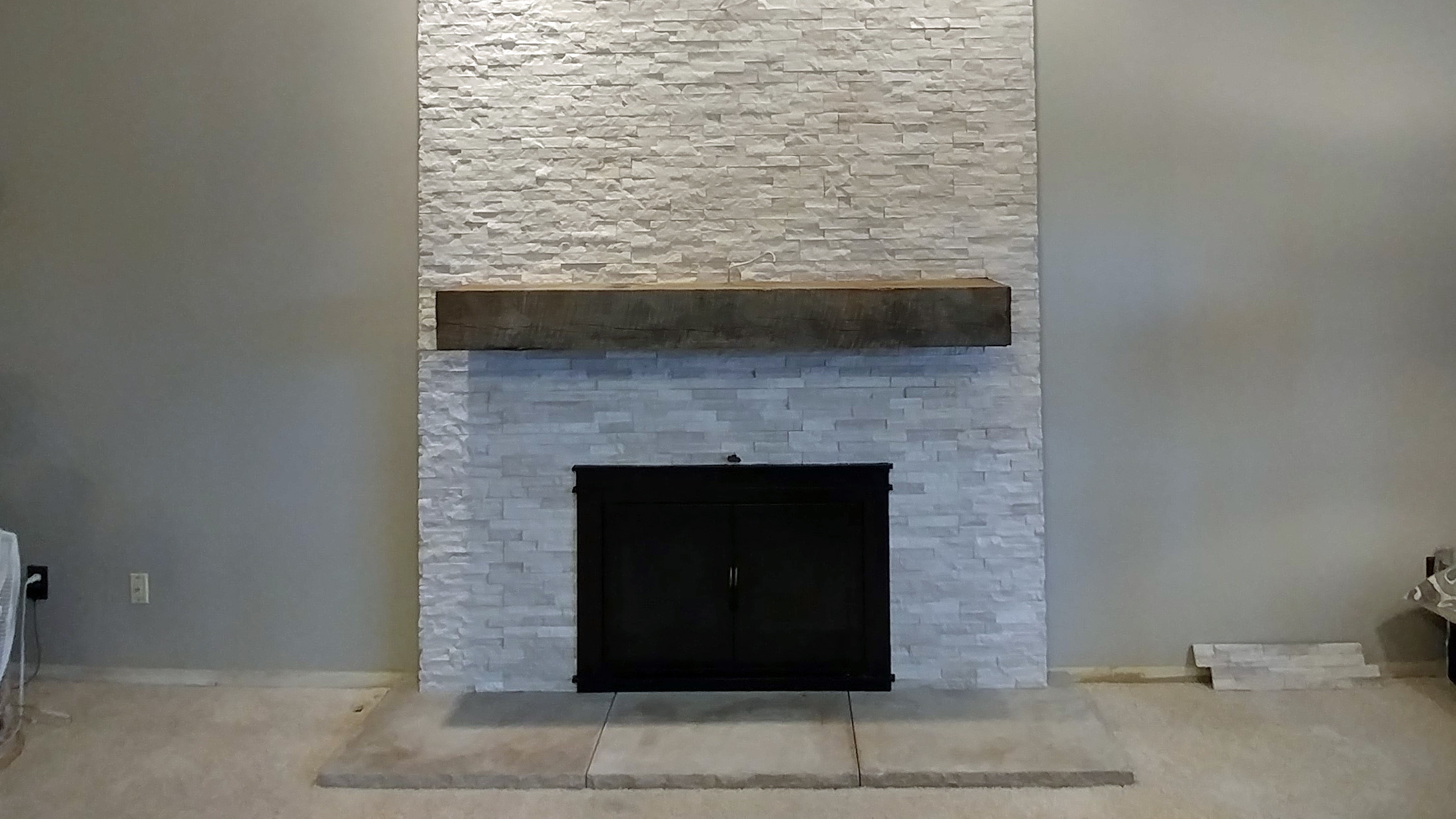 PROJECT DETAILS:
Stacked stone has become very popular in recent years, and it's easy to see why. These pieces fit together like a puzzle and is not intended to receive any grout at all, and as long as the product is of decent quality, you won't need any.
The homeowner picked out this stacked stone. I can't remember if he got in online and had it shipped, or if it was obtained through a local Home Depot or Lowe's. He framed it himself and we installed the stone over 1/2″ Wonderboard.
PRODUCTS USED:
Stacked Stone
Wonderboard cement board
Setting material from Custom Building Products
YEAR:
2017