Taco Bell – New Philadelphia, Ohio
CLIENT / OWNER:
Taco Bell
320 Bluebell Dr NW
New Philadephia, Ohio 44663
BUILDER / GC:
Action Contractors LLC
Bedford, Ohio
DESIGN BY:
Taco Bell
GDP Group of Akron
INSTALLED BY:
Matt Catalano, Mark Combs, & Robert Angle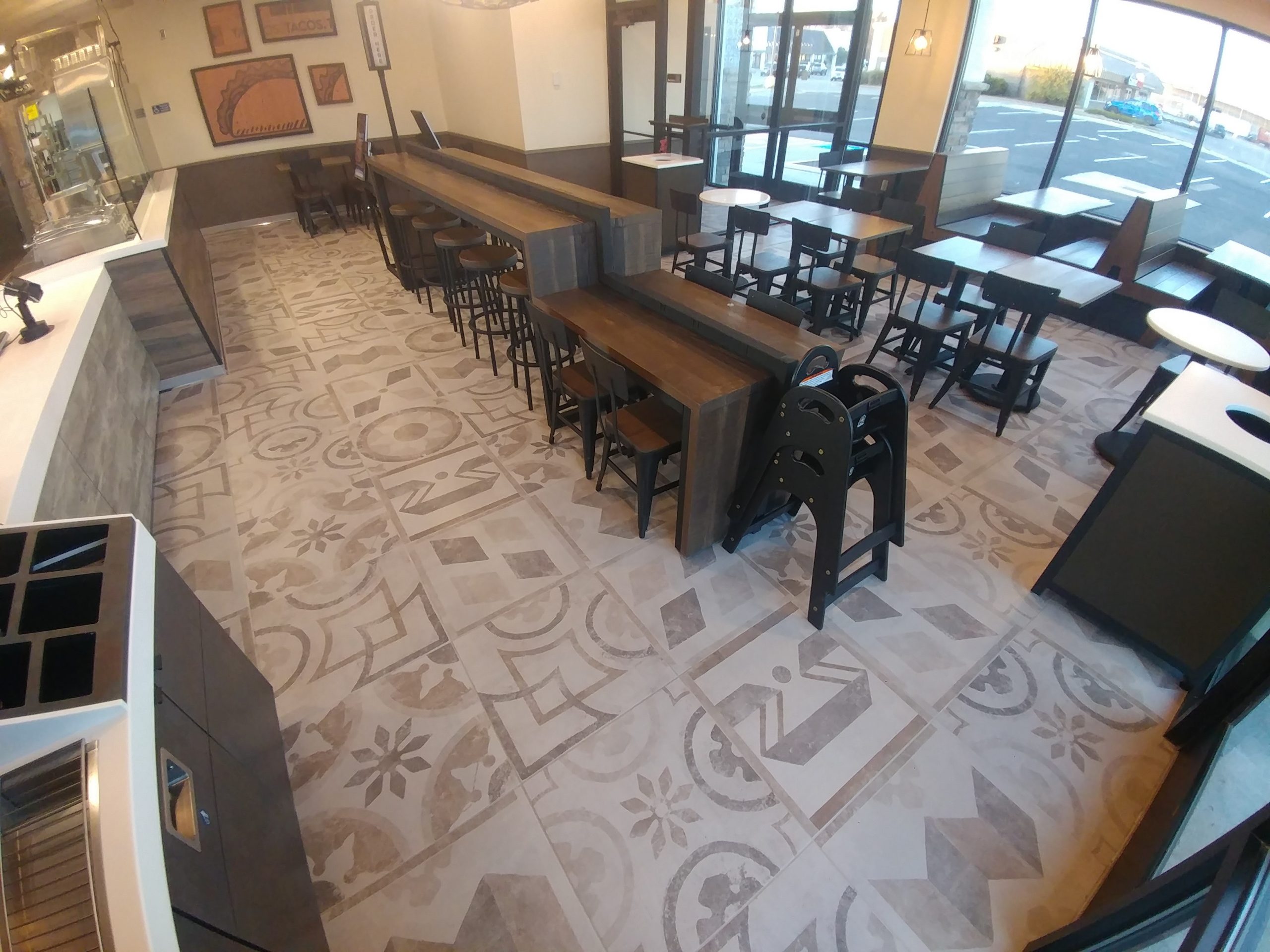 PROJECT DETAILS:
We we're invited to bid on the tile work for this Taco Bell remodel in New Philadelphia, Ohio. It was quite the fast paced project, as the length of the project from completely gutting the restaurant to turning it over so it could reopen for business was limited to only 28 days. At the time, Classic Tileworks consisted of 3 installers (the owner and 2 subcontractors) and one of them had a helper. Since literally every other trade was in the building by day, we had to work evenings to complete this project on time.
All the tile and setting materials was purchased from Creative Materials Corporation out of New York.
PRODUCTS USED:
Various Porcelain, Plank, and Quarry tiles
Thinset & Grout from Mapei
YEAR:
2018
Dining Room Porcelain Tile (13 photos)
Restrooms Plank Tile and Colorful Accent Tile (11 photos)
Tile Outside of building (10 photos)
Kitchen Quarry Tile, Drive-thru porcelain tile (12 photos)