Porcelain Stone Tile Floor in Cuyahoga Falls, Ohio
CLIENT / OWNER:
Rick & Susie Roberts
LOCATION:
Cuyahoga Falls, OH
INSTALLED BY:
Robert Angle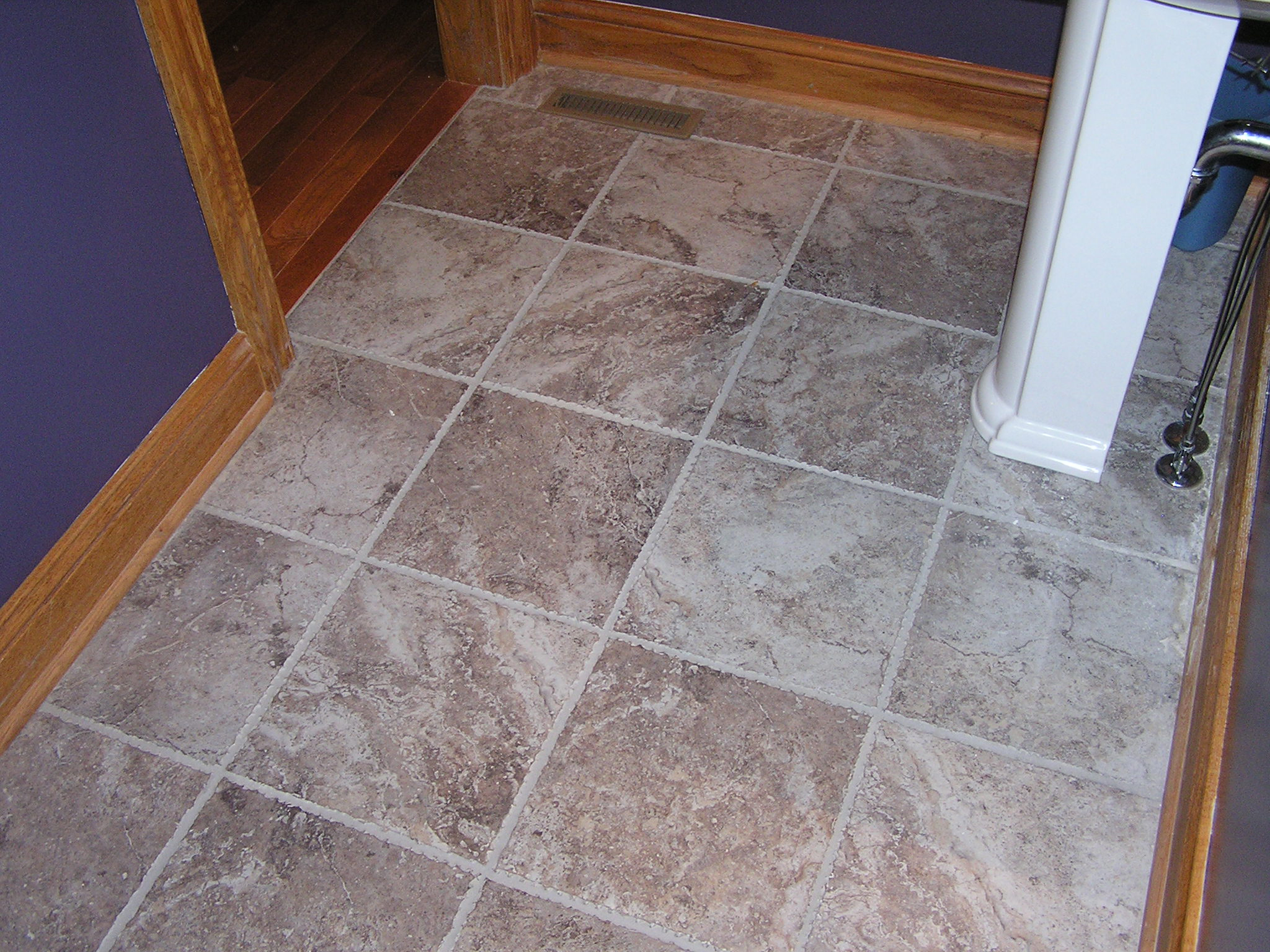 PROJECT DETAILS:
These 14×14 porcelain "stone" tiles were chosen from a local retail flooring store by the home owner. As the years have gone by, tile manufactureres have gotten even better as creating porcelain tile that imitates the look of natural stone.
This was part of a new home construction project by a local builder that we did dozens of homes for over the course of a few years.
PRODUCTS USED:
14×14 Porcelain Stone Tile
USG Fiberock Underlayemt
Versabond Mortar
Polyblend Grout
YEAR:
2006