Custom Tile Tub Deck in Cuyahoga Falls, Ohio
CLIENT / OWNER:
Rick & Susie Roberts
LOCATION:
Cuyahoga Falls, OH
INSTALLED BY:
Robert Angle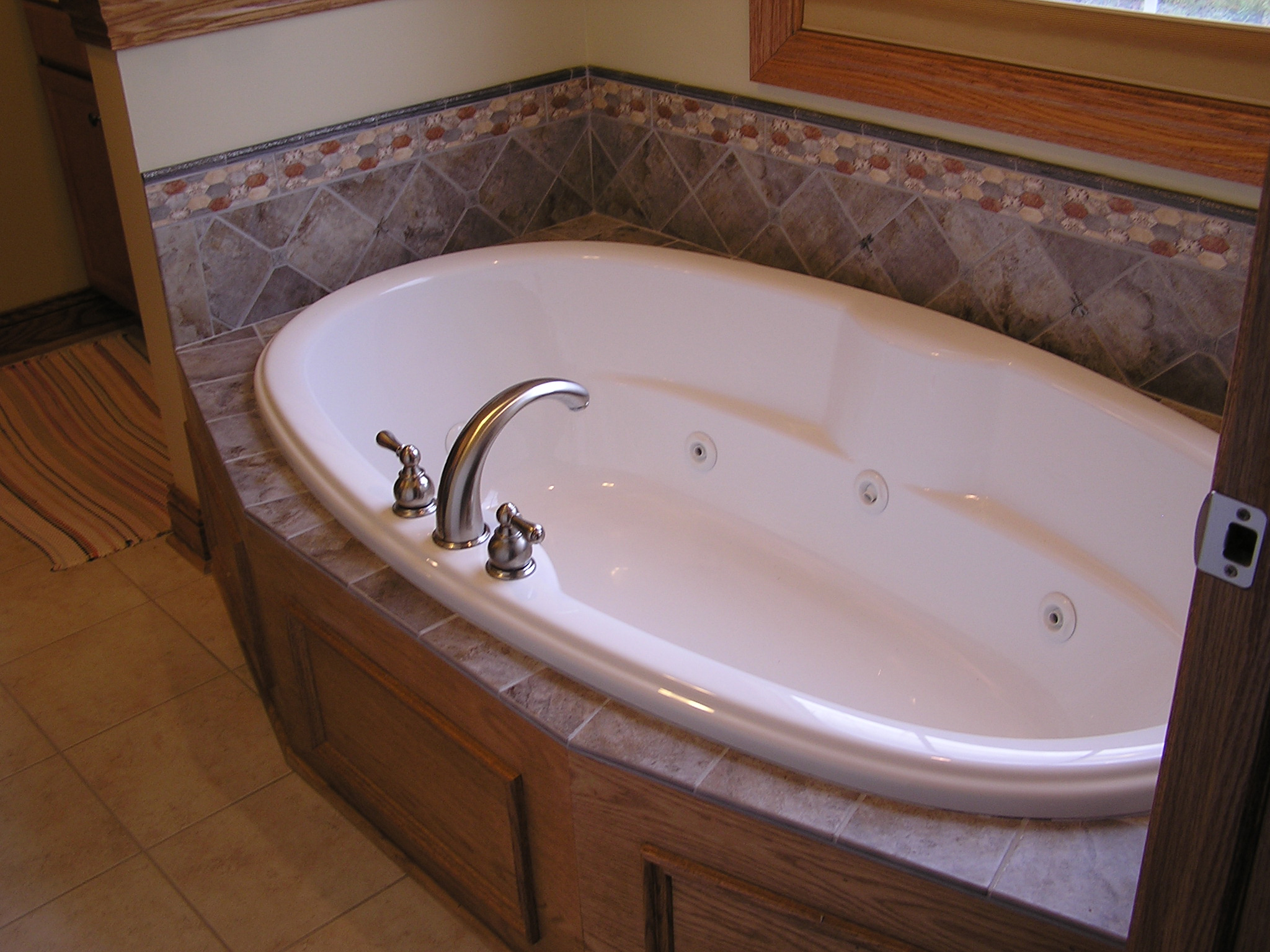 PROJECT DETAILS:
This custom tile tub deck features an insert within the diagonal field tile, as well as some dragonflies sticking to the surface. The decorative band looks like a mosaic, but it isn't, and then it is topped off with a pewter bar liner. This demonstrates that you can still get artistic even with limited space, and sets it apart nicely from the more basic bathroom floor tile.
This was part of a new home construction project by a local builder that we did dozens of homes for over the course of a few years.
PRODUCTS USED:
6×6 Porcelain Stone Tile
Decorative band and bar liner
12×12 Ceramic tile on floor
Versabond Mortar
Polyblend Grout
YEAR:
2006