Simple Porcelain Tile Backsplash in Stow, Ohio
CLIENT / OWNER:
Mr. & Mrs. Schumacher
INSTALLED BY:
Robert Angle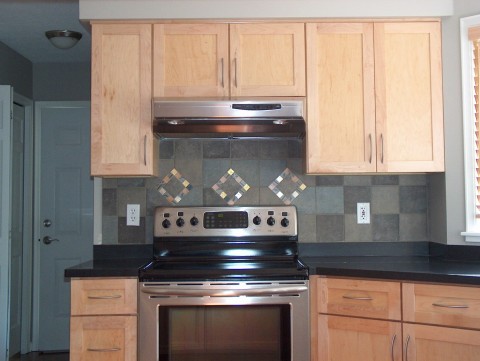 PROJECT DETAILS:
This 6×6 porcelain tile backsplash in Stow, Ohio was fairly simple to install. The material was supplied by the homeowner and is designed to imitate the look of slate. We made our own decorative accent tile using mosaics for the perimeter with a piece of the field tile in the center.
PRODUCTS USED:
6×6 Porcelain Tile
Mosaic tiles cut from sheets
YEAR:
2005