Travertine Tile Backsplash in North Canton, Ohio
CLIENT / OWNER:
Ira Richterman
LOCATION:
North Canton, OH
TILE SUPPLIER:
Virginia Tile Company
BUILDER:
Classic Design Homes, LLC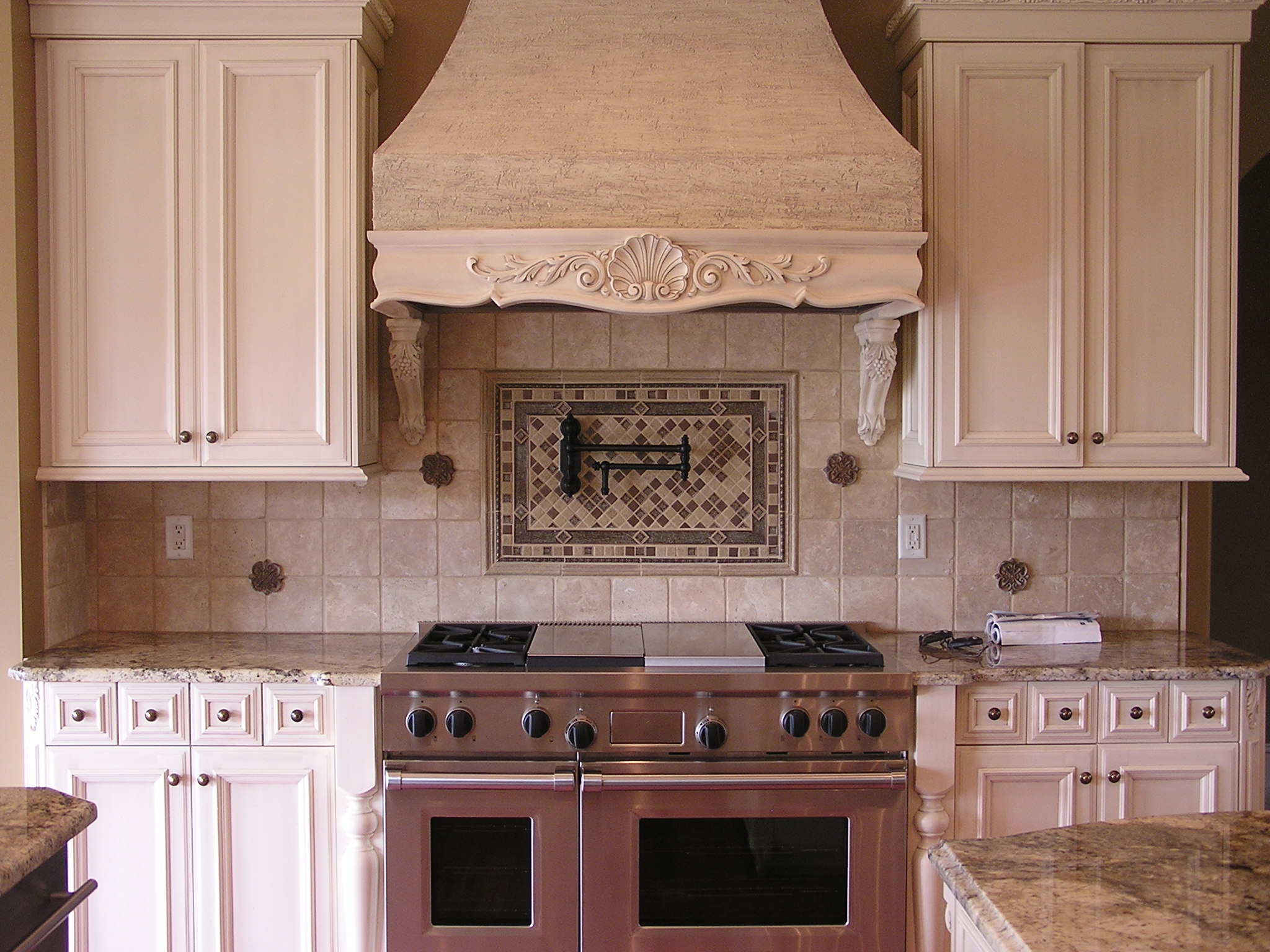 PROJECT DETAILS:
This 6×6 travertine tile backsplash in Jackson Township, Ohio is both simple and elegant. This is as it should be, since the main feature of this backsplash is the framed mural above the range. The decorative pieces throughout the rest of the backsplash are actually just adhered to the surface, rather than being inset.
Admittedly, while I installed most of the floor tile in this home, as well as most of the backsplash, I was not alone. At the time, I was still working for a friend who was teaching me the trade, and installed this under his supervision and with his assistance.
PRODUCTS USED:
6×6 Tumbled Travertine
Sonoma Tilemakers Tantrum Collection
YEAR:
2004