Slate Tile Fireplace in Cuyahoga Falls, Ohio
CLIENT / OWNER:
Mr. & Mrs. Carr
LOCATION:
Cuyahoga Falls, OH
DESIGN BY:
Classic Tileworks, LLC
INSTALLED BY:
Robert Angle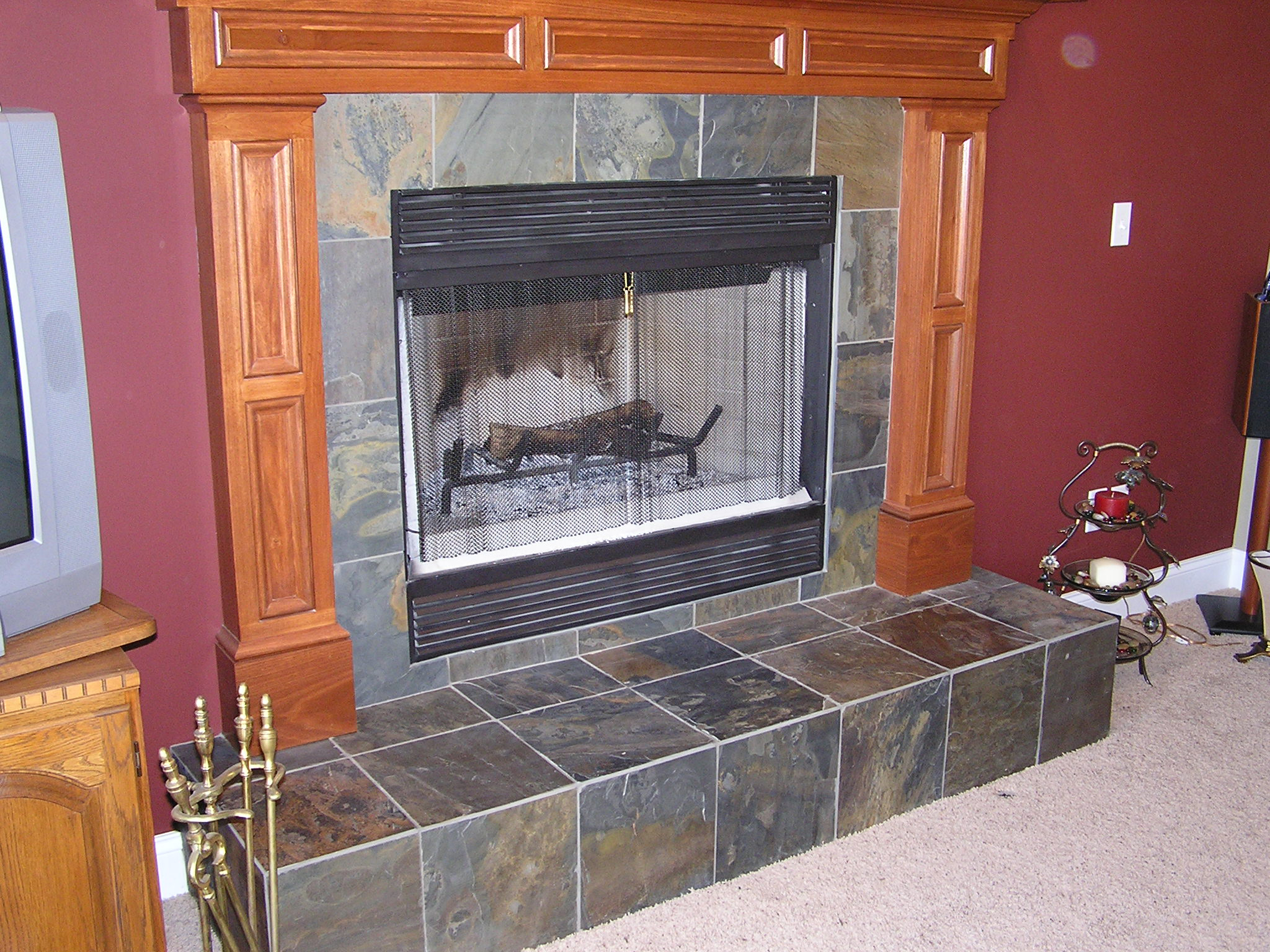 PROJECT DETAILS:
This fireplace uses a 12×12 multicolor natural cleft slate. Slate in inherently beautiful. Being formed in nature, each piece has it's own color variations, and sometime you can even see fossiliized plant material in your slate. 
A color-enhancing sealer was used to draw out the rich colors even more.
PRODUCTS USED:
12×12 Natural Cleft Slate
Setting material from Custom Building Products
Color Enhancing Sealer
YEAR:
2006