Venatino Carrara Custom Marble Shower in Hudson, Ohio
CLIENT / OWNER:
Betsy Shaver
INSTALLED BY:
Robert Angle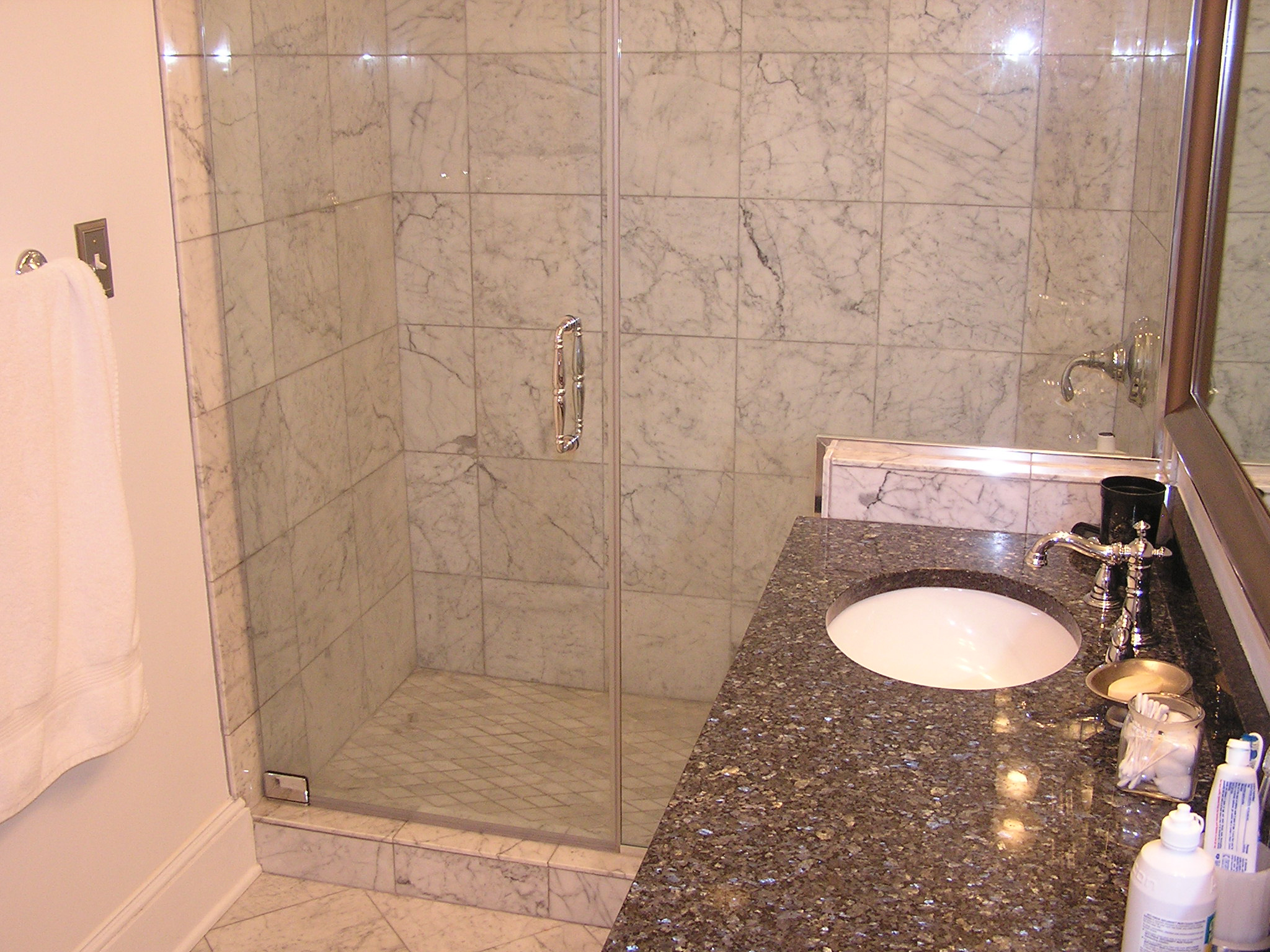 PROJECT DETAILS:
This is real venetino carrara marble tile that we sourced from Mont Granite (now Mont Surfaces) here locally. When you hear the word 'marble', carrara marble tile is usually the first type of marble tile that comes to mind.
This shower was a re-do, as the originally tile setter lacked the skills necessary to set marble with a tight grout joint and zero lippage. In addition, impoper floor preparation (or lack thereof) was resulting in cracked tile and grout. We were brought in to rip out the previous installers work and do it right.
PRODUCTS USED:
12×12 Carrara Marble Tiles
Setting material from Custom Building Products
YEAR:
2006