Tumbled Travertine Tile Floor in North Canton, Ohio
CLIENT / OWNER:
Dr. Richterman
LOCATION:
North Canton, OH
DESIGN BY:
Custom Floors, Inc
INSTALLED BY:
Robert Angle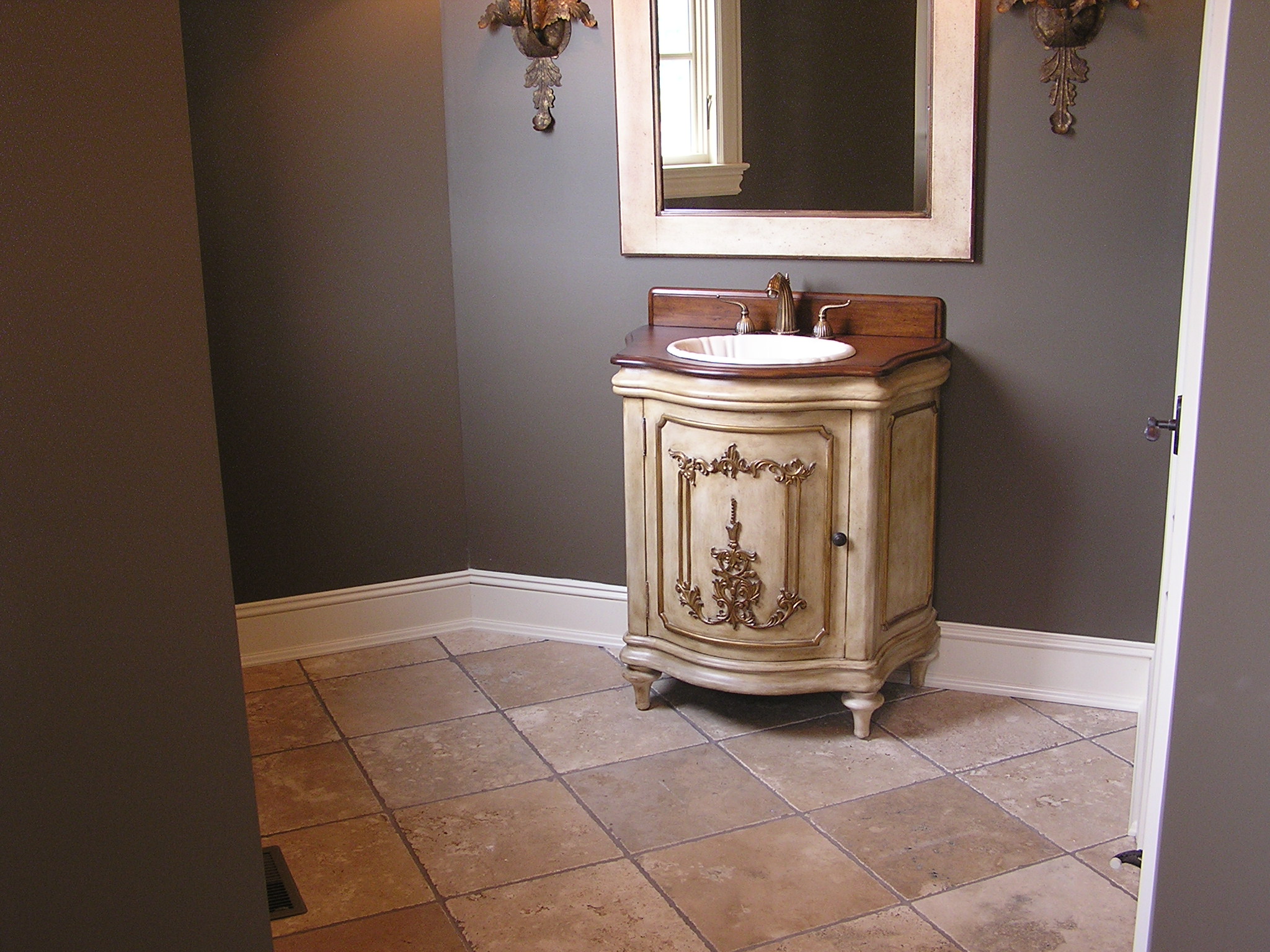 PROJECT DETAILS:
This tumbled-edged travertine is one of the oldest building materials in existence, It's timeless appearance and prestigious look may this one of our favorite materials to work with.
These travertine tiles are 16×16 and were considered to be a large format natural stone back in 2004. In this particular installation, we we're asked to not fill in the natural pits and holes within the tile with grout – an unusual request, and one that just isn't possible with smaller unfilled travertine tiles. But these were big enough to pull it off.
PRODUCTS USED:
16×16 Tumbled-edge Travertine Stone Tile
USG Durock Backerboard
Bostik Hydroment Grout
YEAR:
2004