Porcelain Tile Mudroom in North Canton, Ohio
CLIENT / OWNER:
Dr. Richterman
LOCATION:
North Canton, OH
DESIGN BY:
Custom Floors, Inc
INSTALLED BY:
Robert Angle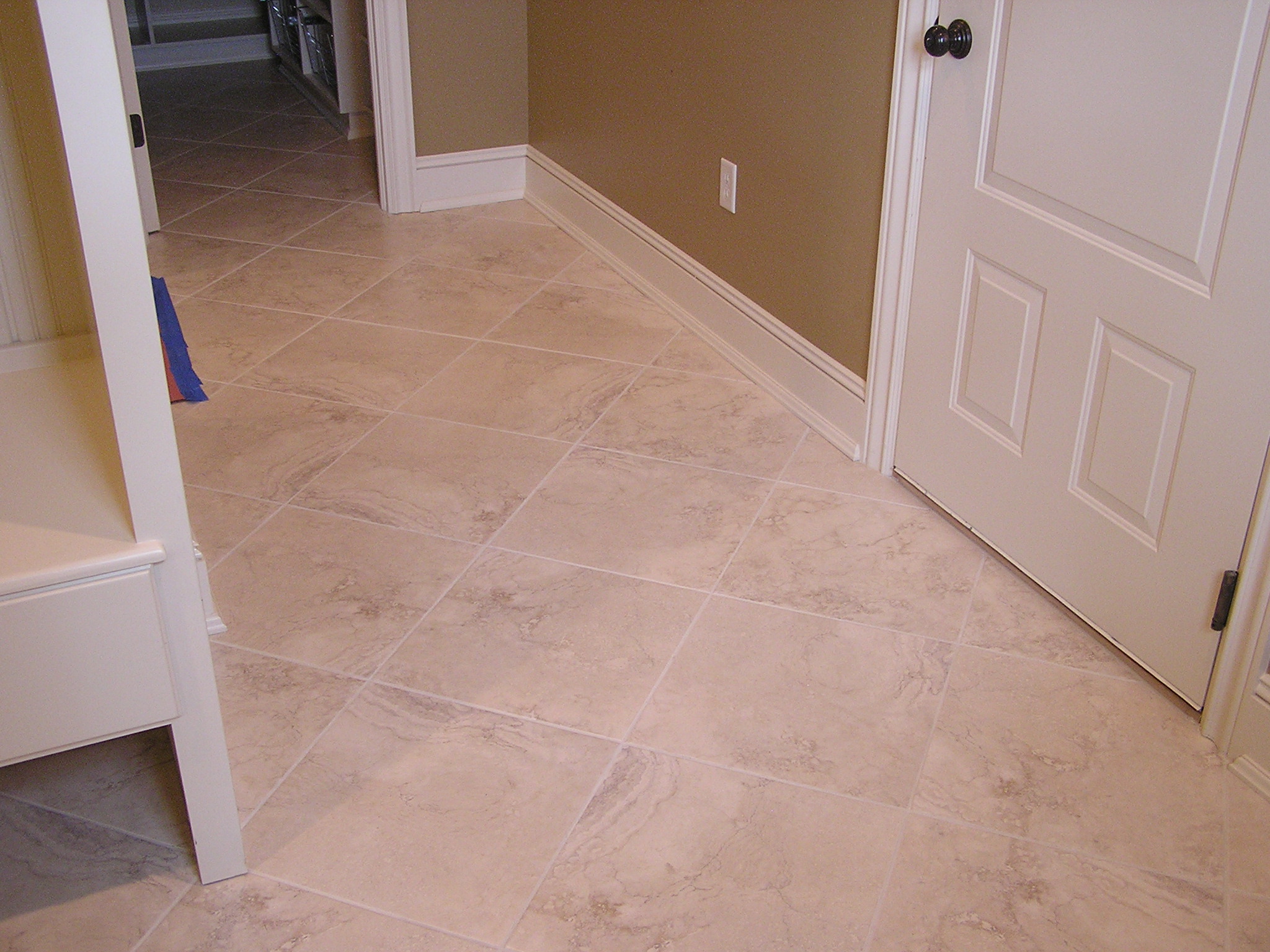 PROJECT DETAILS:
This porcelain tile is approximately 16×16 set on a diagonal pattern in this garage entryway in North Canton, Ohio. It extends beyond the mud room and into the pantry there at the end of the hall.
I was still working as an apprentice under another tile setter at this time. Even still, I got to set almost all of the tile in this home, which I was pretty proud of at the time.
PRODUCTS USED:
16×16 porcelain tile
Hardibacker
Bostik Hydroment Grout
Tile from Virginia Tile Company
YEAR:
2004