White Floor Tile with Black Inserts in Fairlawn, Ohio
CLIENT / OWNER:
Mrs. Smith
INSTALLED BY:
Robert Angle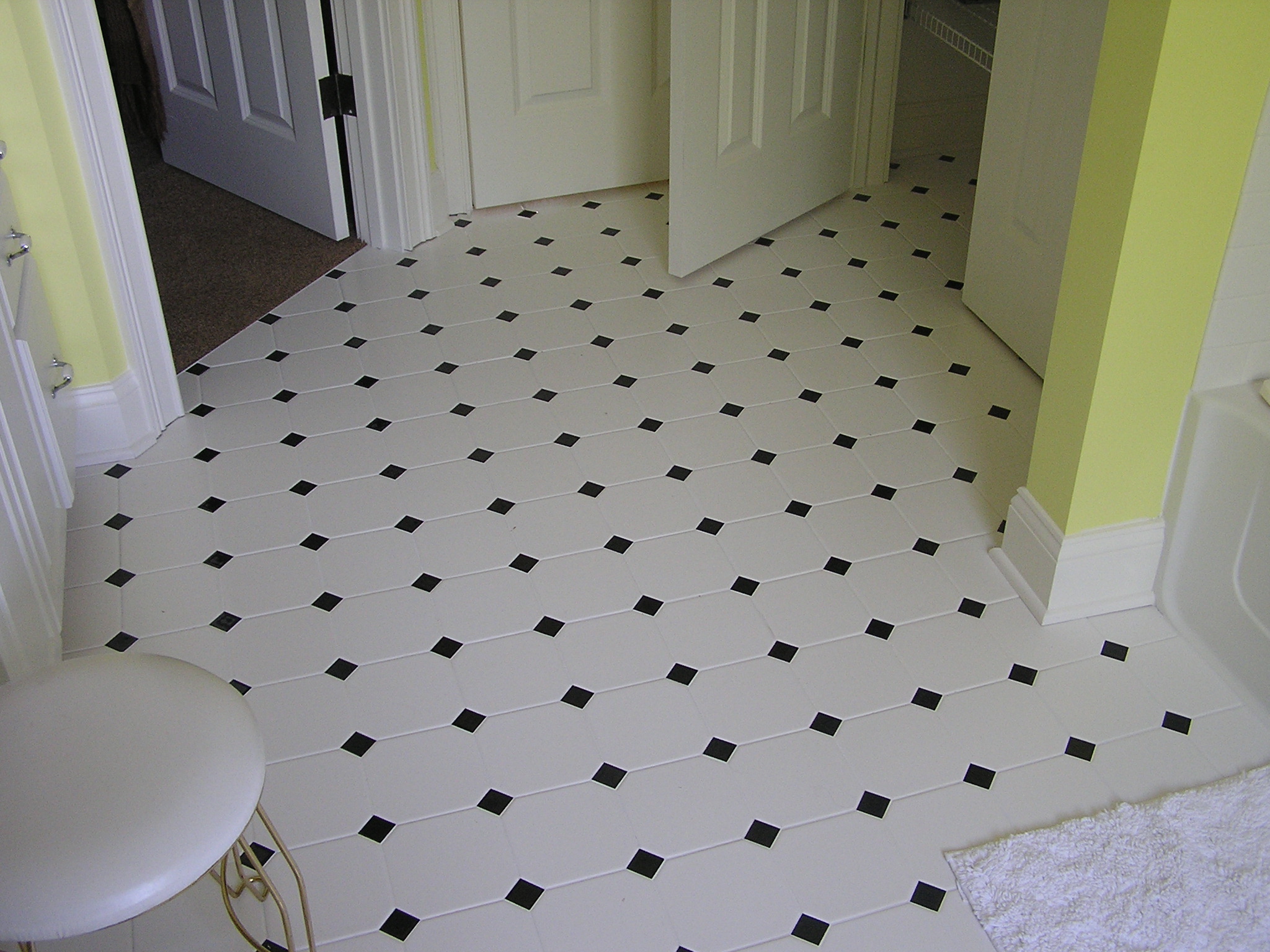 PROJECT DETAILS:
White floor tiles with black inserts are a universal design option that looks great in this bathroom. This classic color combination is able to fit any style and setting. 
These tiles are manufactured with their four corners already clipped and ready to accommodate whatever color insert that you may want to use. 
PRODUCTS USED:
6×6 White Ceramic Tile
2×2 Black Dot Insets
Setting material from Custom Building Products
YEAR:
2005