Ceramic Tile Floor in Ravenna, Ohio
CLIENT / OWNER:
Betty Sanek
DESIGN BY:
Carpet & Tile Liquidators
INSTALLED BY:
Robert Angle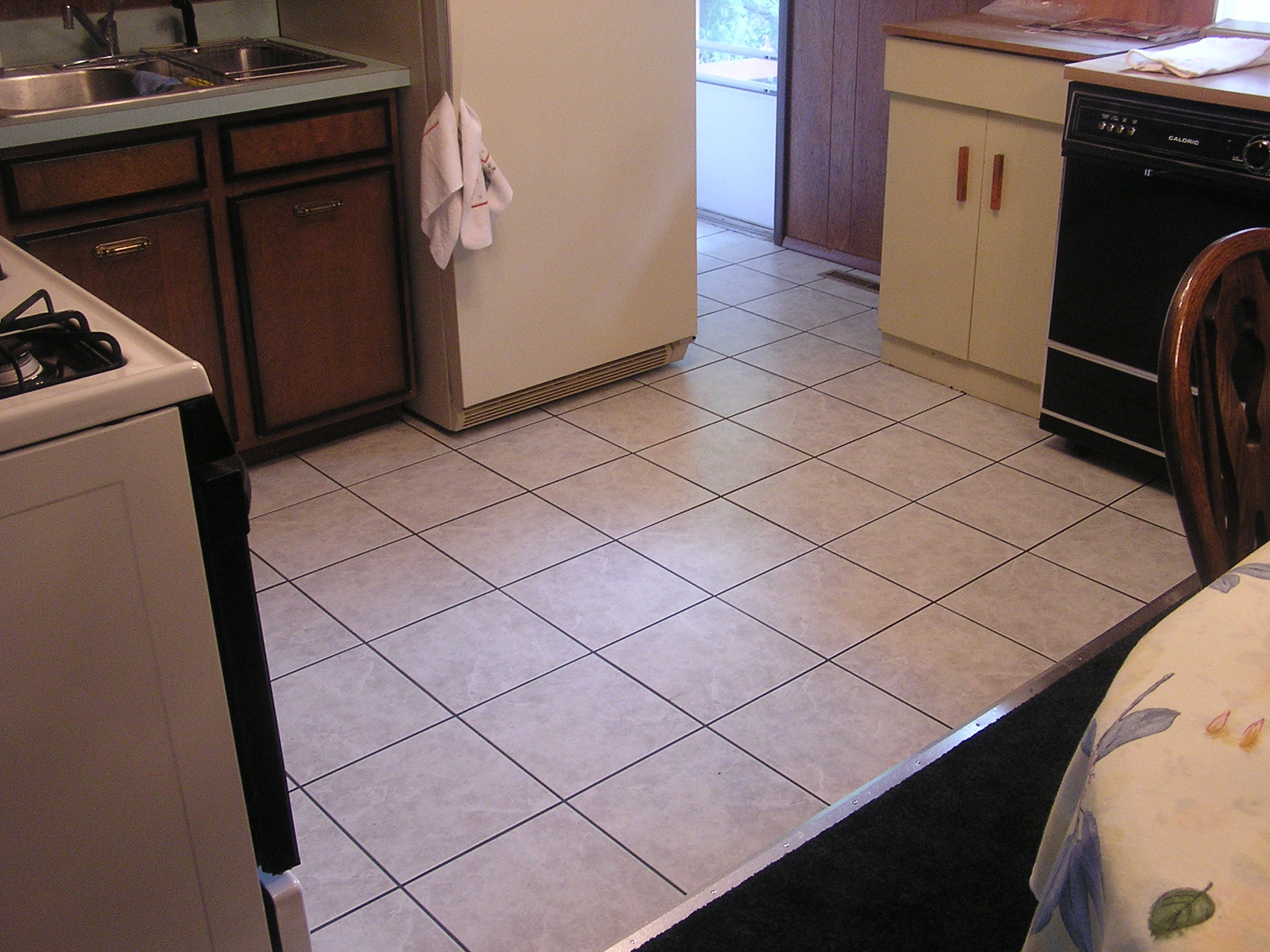 PROJECT DETAILS:
This simple 12×12 ceramic tile was chosen by the client from a local retail store. The light green hue in the tile and the dark green grout are unusual choices, but complemented the decades old look of the adjacent carpet and kitchen countertops. Considering the kitchen was carpet before, this was a much needed upgrade.
PRODUCTS USED:
12×12 Ceramic Tile
Setting material from Custom Building Products
YEAR:
2005