Porcelain Tile Backsplash with Slate Insets in Hudson, Ohio
CLIENT / OWNER:
Tom Bognar
INSTALLED BY:
Robert Angle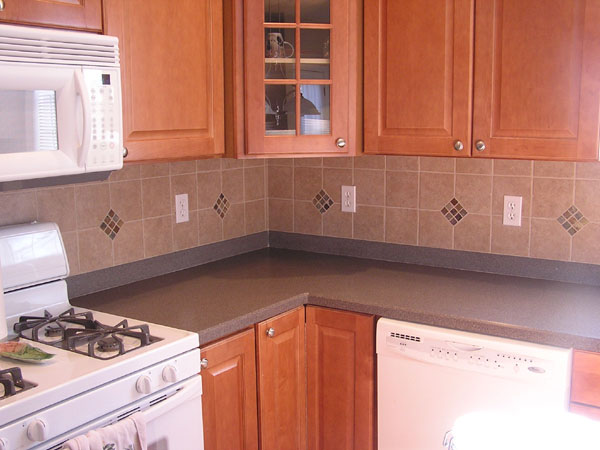 PROJECT DETAILS:
On this project the home owner supplied 6×6 porcelain tile that somewhat mimics the look of natural stone, along with some actual slate mosaics that we made the insets with. The material for this project was obtained from The Tile Shop in Oakwood Village, Ohio.
The existing counter top was made of Corian, and there was limited room between the countertop and the upper cabinets. The limited canvas area makes it difficult to get too crazy with the design, but the inserts, which we made sure did not fall on an electrical outlet, makes for a nice custom touch.
PRODUCTS USED:
6×6 Porcelain Tile
1×1 Natural Slate Mosaics
YEAR:
2006