Emser Tile Showroom – Brooklyn Heights, Ohio (Cleveland)
CLIENT / OWNER:
Emser Tile
LOCATION:
Brooklyn Heights, OH
( Cleveland )
GENERAL CONTRACTOR:
Metis Construction
INSTALLED BY:
Robert Angle, Mark Combs, & Matt Catalano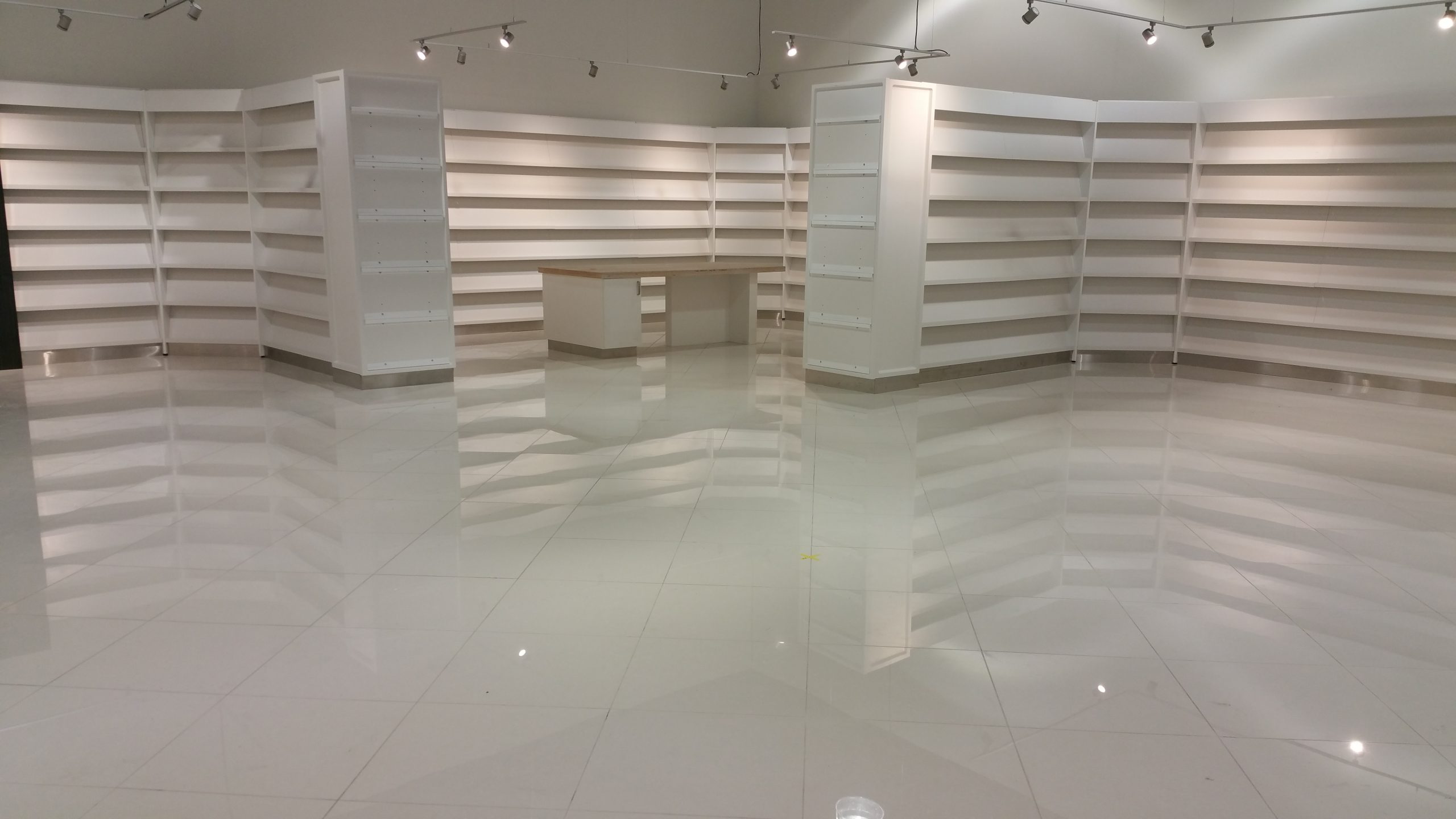 PROJECT DETAILS:
The Cleveland Emser Tile Showroom in Brooklyn Heights, Ohio was an enormous project consisting of over 5000 square feet of 24×24 polished porcelain tiles, and we had all hands on deck for this one with 3 installers and 3 helpers. A lot of prep work went into putting crack isolation membranes over all the control joints in the concrete layer and in making this floor dead flat.  Since then, Emser Tile has become our #1 source for the Laticrete products that Classic Tileworks uses on all it's projects. They were delighted with our work and even asked if we would travel to do their other showrooms. Read more in our blog article about this project.
PRODUCTS USED:
Tile manufactured by Emser Tile themselves
Versabond by Custom Building Products, as specified by Emser
Fusion Pro Grout, at the request of Emser
YEAR:
2015
More Commercial Tile Work ...