Inverted Bevel Subway Tile in Cuyahoga Falls, Ohio
CLIENT / OWNER:
Charles & Alyce Altwies
LOCATION:
Cuyahoga Falls, OH
GENERAL CONTRACTOR:
George Ford – Classic Design Homes
INSTALLED BY:
Robert Angle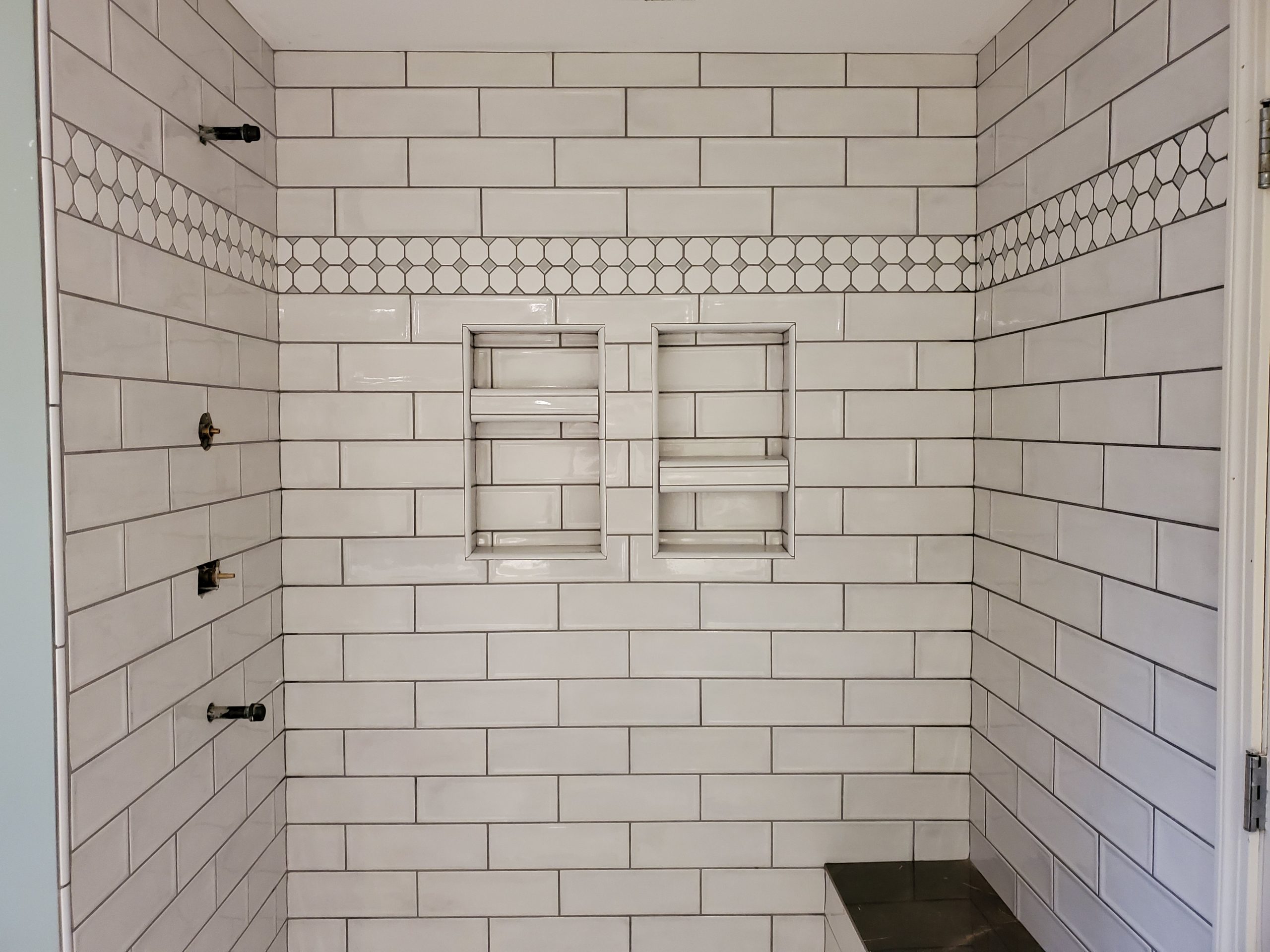 PROJECT DETAILS:
This subway tile shower was done for a high-end custom home builder we work with, although this particular project was a simple bathroom remodel. What makes this subway tile shower unique is that the subway tiles themselves are designed with a inverted bevel which I had never seen before. We made the decorative band out of the same tile that we used on the floor, which if I recall correctly was sourced from Canton Tile & Stone, also known as Sims-Lohman.
The walls were waterproofed using Hydro Ban from Laticrete International. The bench was constructed with Hydro Ban Board and the GC supplied the Schluter niches. The bench top is actually just a piece from a gauged porcelain tile panel. 
PRODUCTS USED:
Subway Tile from Sims-Lohman
Hydro Ban, Hydro Ban Board, 253 Gold from Laticrete
PermaColor Select Grout by Laticrete 
YEAR:
2020
More Custom Tile Showers...