Herringbone Tile Backsplash in Shaker Heights, Ohio
CLIENT / OWNER:
Andy Dolan
LOCATION:
Shaker Heights, OH
GENERAL CONTRACTOR:
CPK Construction
INSTALLED BY:
Robert Angle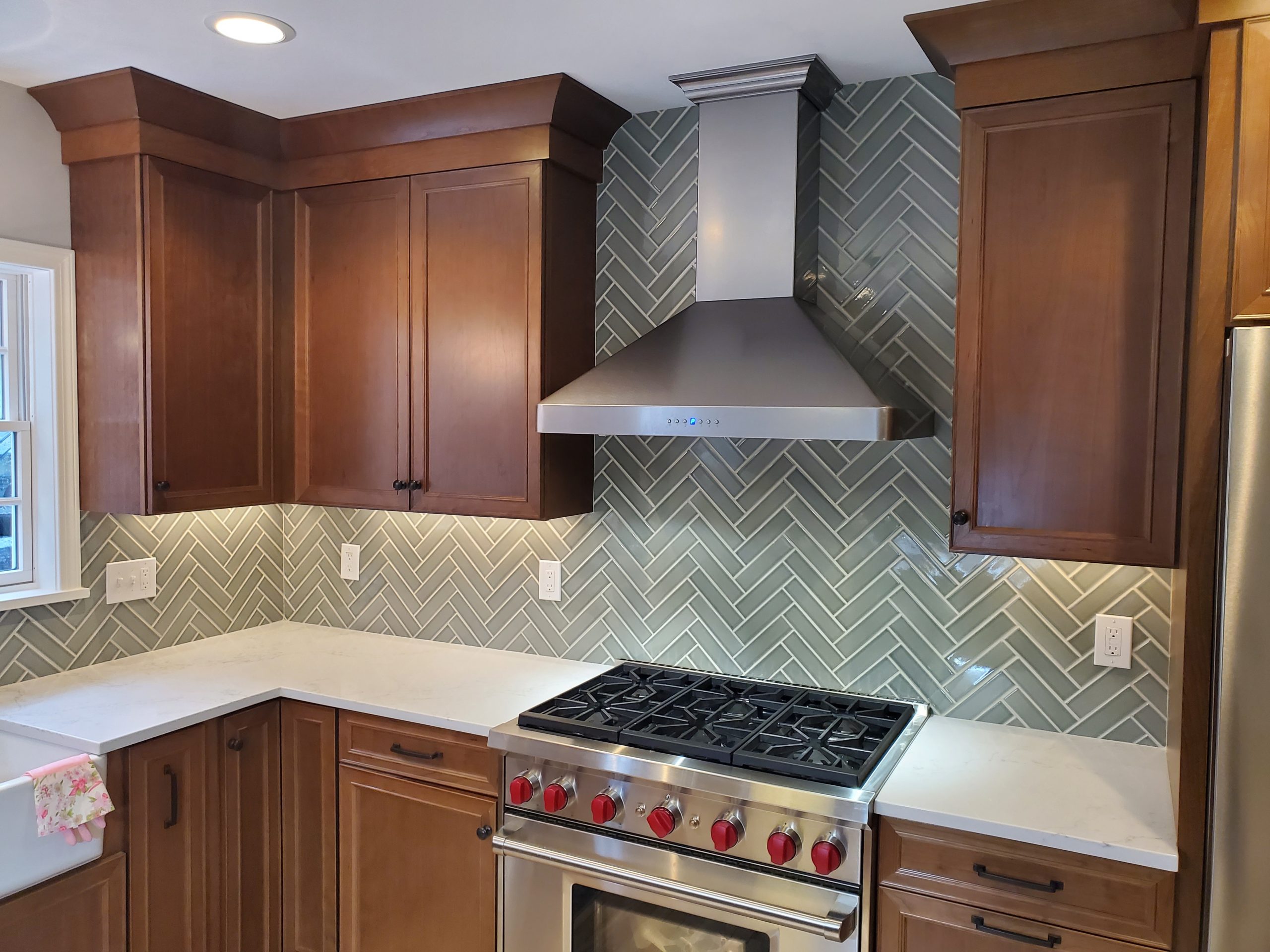 PROJECT DETAILS:
Here is a herringbone tile backsplash we did in Shaker Heights, Ohio. Herringbone is one of the most difficult and time-consuming patterns there is. But it certainly catches the eye and is certainly worth the extra effort. These glazed ceramic tiles were a little imperfect, perhaps even hand-made, and so it was necessary to open the grout joints a little bit in order to make it look good. This herringbone tile backsplash definitely looks good! 
This project was for a general contractor that uses us often for their tile needs. The homeowners designed the backsplash themselves, and the material came from Virginia TIle, a wholesale distributor in the area that we highly recommend.
PRODUCTS USED:
Subway Tile from Virginia TIle
Omnigrip Tile Adhesive from Custom Building Products
/PermaColor Select Grout by Laticrete 
YEAR:
2020
More Kitchen Tile Backsplashes...