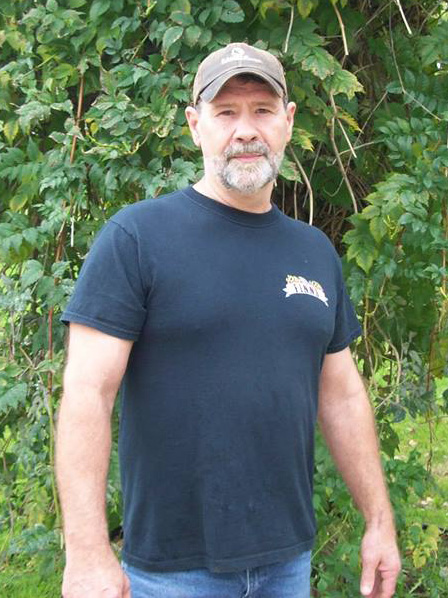 Mark Combs
1959 - 2020
Mark Combs was a master craftsman, having set tile for over 40 years!
Mark Combs has been setting tile all over Northeast Ohio for over 40 years! There's actually a good chance that you have walked on or walked by one of his installations, which are still rock solid since the day he set them. Much of the installation methods and tricks of the trade that are used by the Classic Tileworks team of installers and subcontractors have been passed down from Mark himself.
Mark Randy Combs of Uniontown, Ohio, was 60 years old when he passed away unexpectedly February 27, 2020 at his home. Mark was a loving husband and father. He enjoyed spending time with his family and friends, taking his dogs to the park, preparing gourmet meals, gardening, and trips to Oak Hill/Beckley, West Virginia, where he was born. Working as a tile setter, he was a perfectionist and very accomplished at his trade.
Mark started subcontracting for Classic Tileworks in 2012, but his connection to the company actually goes all the way back to 2001, several years before Classic Tileworks had even begun. Robert Angle, who started Classic Tileworks, was working for another tile company ran by his friend Al. Mark was the primary individual subcontracting for Al at the time. We were mostly involved in high-end custom homes, where we would often be working in the same location for months at a time. Both Mark and Al passed on their knowledge and skills to Bob.
Although Bob started Classic Tileworks in 2005, Al and Mark continued to work together for years, until Al decided to start downsizing and start thinking about retiring. So in 2012, Mark started subcontracting for Classic Tileworks. Mark then worked together with Bob to help Matt Catalano to become the excellent craftsman that he is today.
Mark Combs was an excellent tile installer and friend, and we were all deeply moved by his passing and miss him very much.