There are several types of tile, such as ceramic, porcelain, marble, travertine, slate, and other natural stones. The type of tile you choose for your remodel is an important decision. Some types of tile require zero maintenance, while others need regular routine care. Some are perfect for wet areas, while others should be avoided. Here's a brief overview of your most common types of tile.
What is Ceramic Tile?
Ceramic tiles are usually made from red or white clay, sand, and water. They are then finished with a glaze and fired in a kiln. Ceramic tiles are easier to cut and less expensive than porcelain ones. They are usually suitable for both walls and floors in light to moderate traffic areas. Although, it is important to know that some ceramic tiles are soft and intended for wall use only. There are several varieties to choose from with several design elements and finishes. Ceramic tiles can create more depth and texture in your space.
What is Porcelain Tile?
Porcelain tiles are produced from sand-like materials that are used to form porcelain clays. These are fired at much higher temperatures, making them a lot denser. Porcelain is more durable and harder to cut than a regular ceramic tile. These tiles are tough and can withstand everyday wear and tear, and so these tiles are suitable for all residential and commercial areas that are subject to high traffic. A porcelain tile is almost impervious to water, making it the best choice for bathrooms and shower areas. Some porcelain tiles are glazed in the same manner as ceramic tiles, whereas others are "through-body" or "full bodied" porcelains. This means that the color and pattern are baked all the way through the tile from front to back.
What is Natural Stone Tile?
Natural Stone is exactly that: it's simply natural stone that is quarried and removed from the ground. They are harvested from the place where the stones were formed and then taken to a facility where they are cut and sized. There's a variety of different natural stones used for making tiles, such as slate, granite, marble, limestone, travertine and sandstone. The stone is formed over million of years of by compressed minerals, rock, and sediment and because of that each piece is completely unique. People love these types of tiles for their natural and earthy look.
Unlike ceramic and porcelain tiles, however, natural stone is high maintenance, and requires regular cleaning and re-sealing to keep it from absorbing spills and stains in the home. 
What type of tile should I choose?
Today there are several man-made porcelain tiles that almost perfectly imitate the look of natural stone and are easier to maintain. Classic Tileworks generally will recommend a porcelain tile for almost every application due to this durability. We often discourage natural stone in a shower application, especially marble. However, it can be a perfect choice for a kitchen backsplash or a foyer inside the front door, since most people today enter and exit through a garage and take their soiled footwear off in the adjacent laundry or mudroom. Natural stone might be questionable for a kitchen floor, or it could be fine for a bathroom floor in a home with a "shoes-off while inside" policy. This of course, all varies from client to client, home to home, and also depends on the type of natural stone being considered. The showroom consultant we send you to will also be able to tell you able the durability of various materials.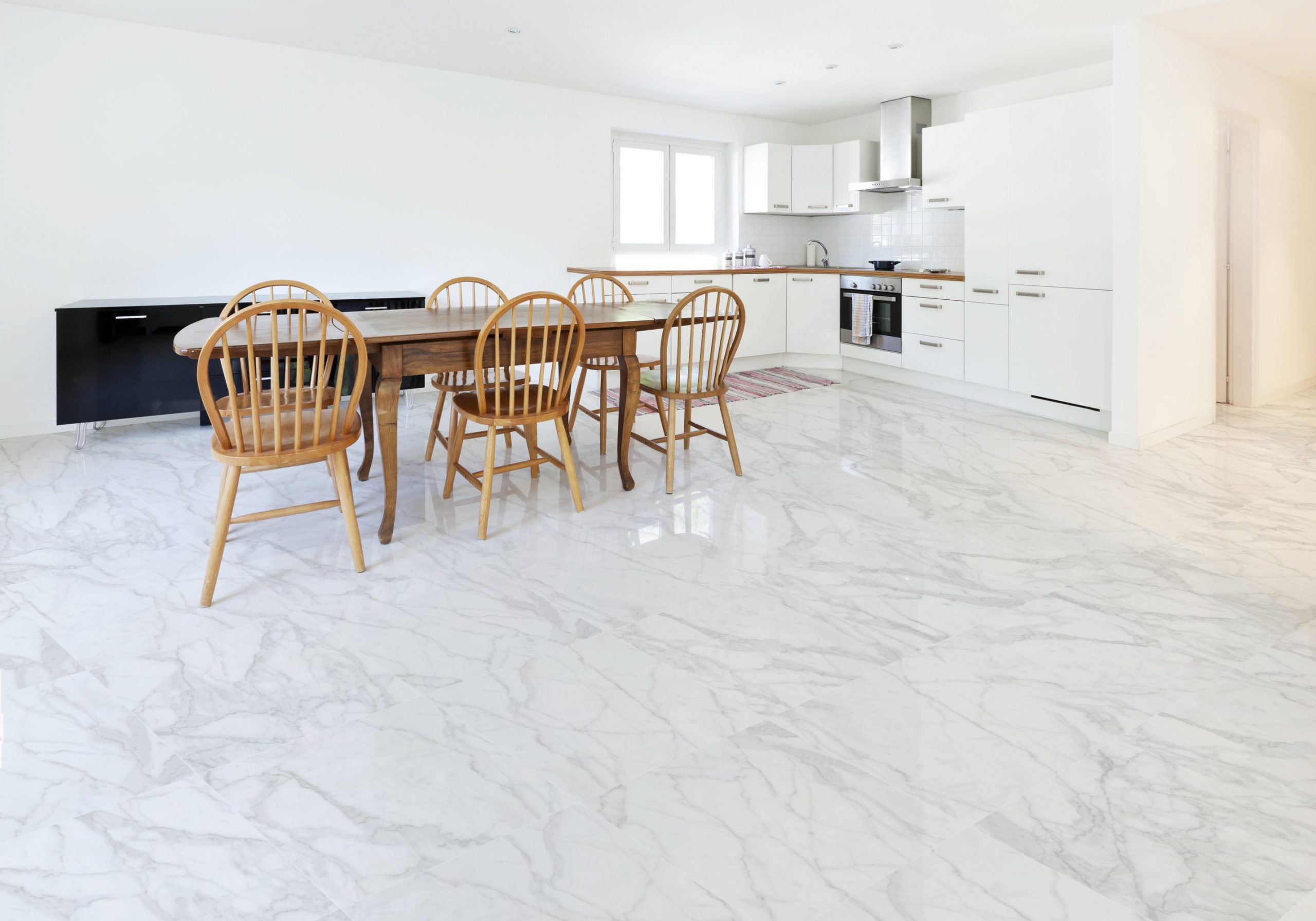 Quest from Emser Tile is an elegant glazed porcelain inspired by the beauty and unique veining of natural stone.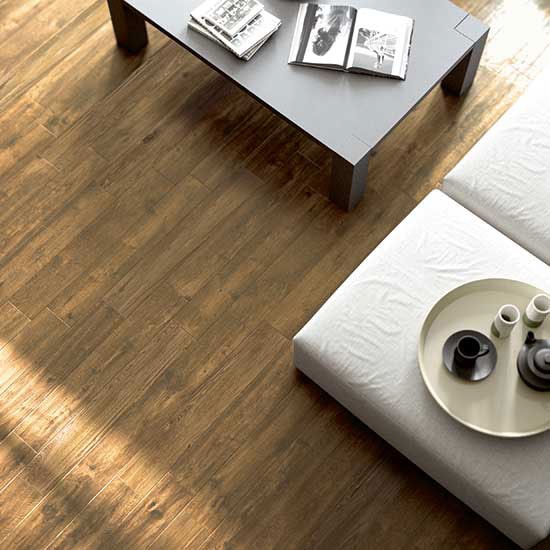 Saddle Brook from Daltile allows the beautiful look of hardwood  to flow through the entire home and is durable and scratch resistant.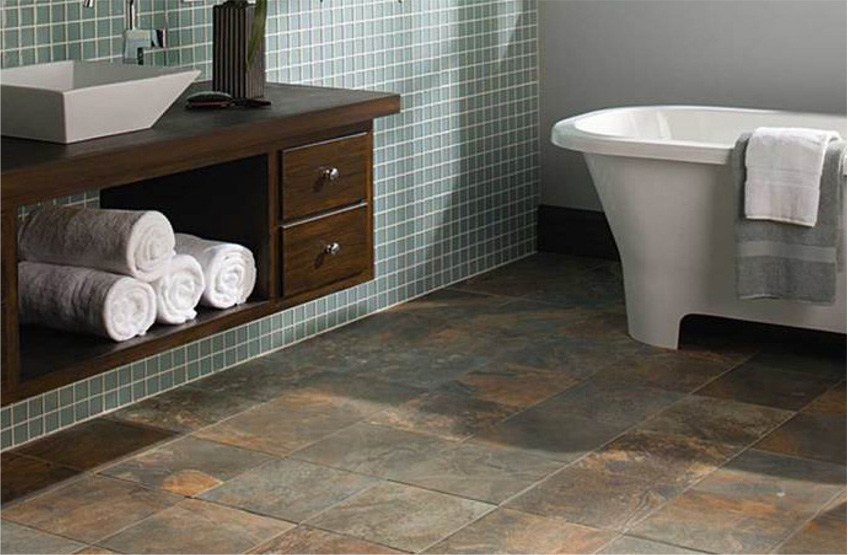 American Olean Kendal Slate, distributed by Virginia Tile, looks like it was made by nature itself even though it is a man-made porcelain.